Global March works on a three pronged strategy, or what it calls the Triangular Paradigm, which are three key processes affecting the future of the world, in particular our children – the elimination of child labour, education for all and poverty alleviation. Bringing together policy and action for a unified response to child labour, illiteracy and poverty is a priority for Global March.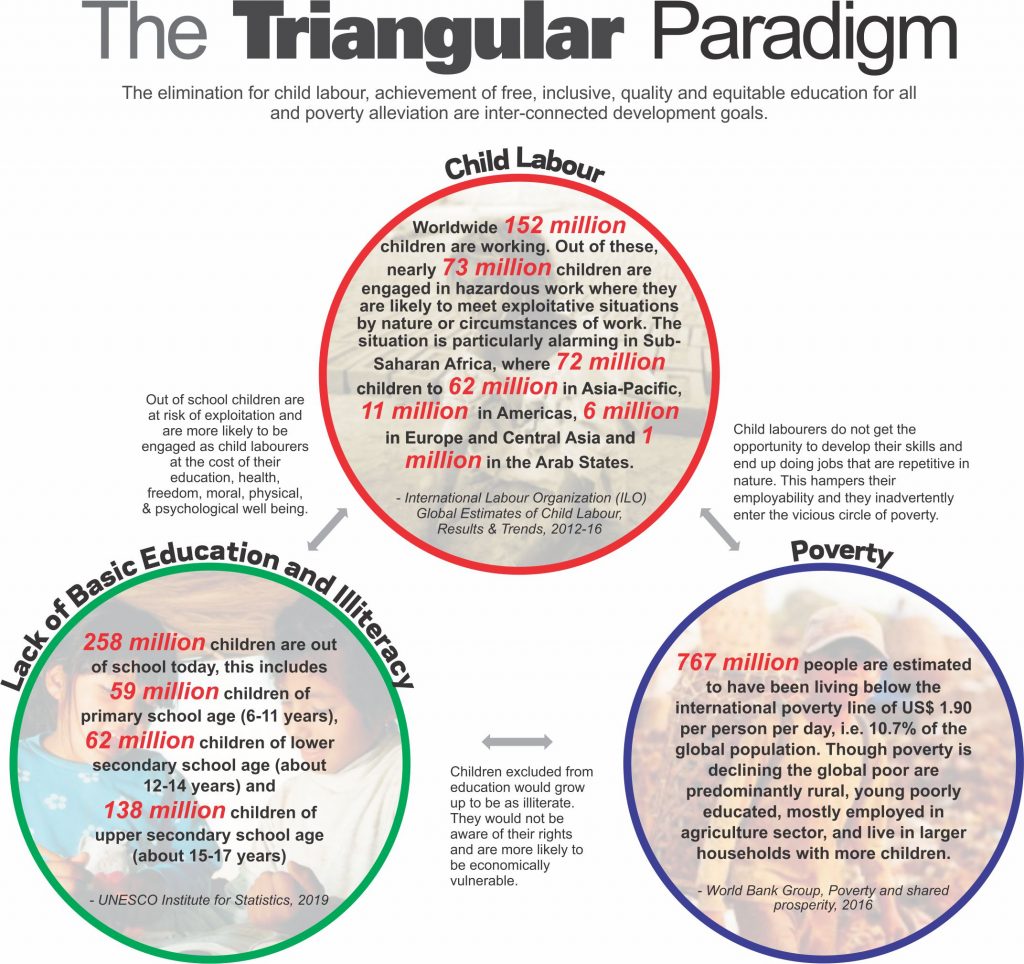 The challenge of making child labour, slavery and trafficking a history and education for all a reality, Global March is committed to achieving them by bringing all stakeholders together, promoting knowledge-based advocacy, campaigns and fostering a culture of partnerships for common goals and actions.
Read more on our approach at How We Work section.
THEORY OF CHAGE