On January 27- 28, 2020, in Leiden, The Netherlands, the Dutch Ministry for Foreign Affairs and the Dutch Ministry of Social Affairs and Employment organised a global conference called "Taking Next Steps: Ending Child Labour by 2025" on ending child labour in supply chains, in collaboration with Global March Against Child Labour, the International Labour Organisation(ILO), and the Netherlands Enterprise Agency (RVO). This  global conference gave an opportunity to stakeholders such as governments, NGOs , businesses and other stakeholders to share good practices, challenges, practical solutions and next steps to end child labour in supply chains by 2025 in line with SDG Target 8.7.
Some of the esteemed speakers during this conference were Honorary President of Global March Against Child Labour and Nobel Peace Laureate, Kailash Satyarthi; Guy Ryder, Director-General, ILO; Sigrid Kaag, the Dutch Minister for Foreign Trade  and Development Cooperation; Amar Lal, former child labourer and lawyer;  Wouter Koolmees, the Dutch Minister for Social Affairs and Employment and Fabrice Antonio Favero, CEO, Nestle among others.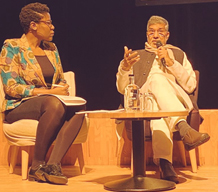 Mr. Kailash Satyarthi in his address  to the audience encouraged them by reiterating that "we all have the capacity to end child labour." He talked about the evidence of the success of multi-stakeholder partnerships in ending child labour, citing examples of his earlier campaigns (organised in partnership with CSOs, governments and businesses), in India and Pakistan which led to reduction in child labour in the carpet industry from 1 million to 80,000 as well as examples of Rugmark and Estee Lauder's involvement in child friendly village model in India.
To ensure multi-stakeholders function and cooperate successfully, Mr. Satyarthi described some key steps, beginning with the need to act in urgency, creating mutual trust, working with a sense of honesty, supporting and training the suppliers in global south, creating and amending legislations,  the need for prioritising children and their education, and called upon the governments "to stop procuring goods and services made by children".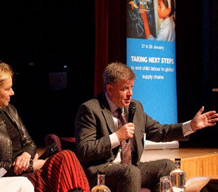 Mr. Guy Ryder during the panel discussion, reminded the participants that the efforts against child labour in global supply chains will be inadequate if they do not extend beyond immediate suppliers and include those involved in the extraction and production of raw materials. A 'whole- of -supply  chain approach' is needed to tackle this issue. He urged the governments to address the root causes of child labour such as poverty, informality and insufficient access to education. He further stressed on tapping the upcoming opportunities such as the "UN resolution declaring 2021 as the International Year for Elimination of Child Labour to keep the momentum and to accelerate action".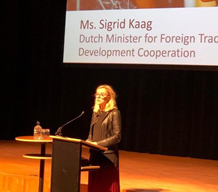 Ms. Sigrid Kaag announced that the Netherlands will soon become a pathfinder country of Alliance 8.7- the first EU member state to do so. She reiterated that ending child labour must be part of a broader approach that involves creating better access to education, paying living wages, and improving the quality of life.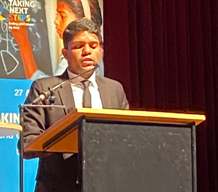 The former child labourer and now a lawyer, Amar Lal, describing the harsh life that he faced as a child labourer, exclaimed that "From early morning until the night, he worked in digging, breaking stones and transporting them on trucks. …Those stones were my bed and my life."  Appealing to the stakeholders, he urged the companies to address child labour through their supply chains, especially the MNCs, so that the smaller companies can follow their path. He further asked them to interact with their workers at their lowest tiers and learn about their challenges and working conditions, along with working with their suppliers to come up with solutions to end child labour and other human rights violations.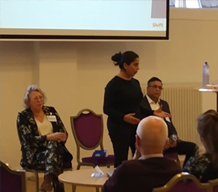 Global March Against Child Labour (Global March) also organised and participated in two break -out sessions . First was on Doing Due Diligence, where Ms. Gazal Malik of Global March shared the panel with two companies: Verstegen (spices-Dutch) and Qualiance (apparel-Indian). At this panel she talked about the "on- the- ground" approaches for identifying and addressing child labour impacts, and requested the audience to not only focus on this or that product, but where is it coming from. She explained that understanding the socio-economic aspects of a region during due diligence allows to point where there might be a higher risk of child labour in one sector or the other.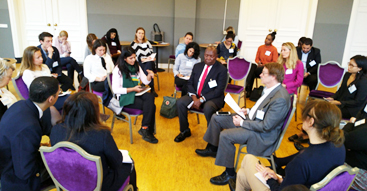 Second break out session organised by Global March Against Child Labour, was on The Role of Business in Remediation – Making an Impact in the Informal Sector. In this session, NGOs, businesses and governments shared about some collaborative solutions such as Anohita Sharma of SEWA, India shared with the group,  how SEWA Ruaab has been working towards organising and strengthening collective action amongst women workers in the informal sector in India. Representative from Peruvian Ministry of Labour, Victoria Rosas talked about how government took on to developing and recognising "Child Labor Free Seal" at the national level called the SELTI.
The conference ended with stakeholders pledging their voluntary commitments and working towards achieving ending child labour by 2025.