Continuing the advancement of their mandate to serve the citizens of their countries, the members of the Parliament Without Borders for Children's Rights (PWB) took pertinent efforts to promote and protect the rights of children, especially that of the girl child.
Some of the contributions by few members of PWB in their respective countries in last 6 months is as follows:
Ravi Prakash Verma, India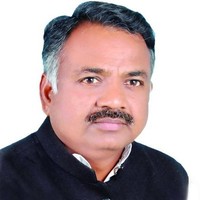 As an active Member of Parliament and an advocate of children's rights in the Parliament, Ravi Prakash Verma from India has taken some pro-active efforts in his constituency to promote the idea of protection and promotion of children's rights. To ensure distance from school doesn't hinder a girl child's right to education, Mr. Verma facilitated the provision of cycles to primary school girls from Roshanagar in Bakeganj in his constituency of Lakhimpur Kheri. As a passionate supporter of Nobel Peace Laureate, Kailash Satyarthi's vision of a child labour free world where every child receives quality education and is free from violence and exploitation, Mr. Verma from time to time has conducted interactive sessions with school children in his constituency, apprising them of the need to raise their voice against sexual and physical abuse and saying no to child labour. He is an active supporter of Mr. Satyarthi's Bharat Yatra initiative- a nationwide physical march across India in the fight against child sexual abuse, trafficking and child labour. Under the ambit of Bharat Yatra activities, Mr. Verma mobilised thousands of people from his constituency in a public event, where Mr.Satyarthi and Mr. Verma took an opportunity to raise awareness amongst the masses on the issues of violence against children and the need for every parent, school and all community members to take necessary steps to teach their children about good touch-bad touch  to protect them from the dangers of sexual abuse and assault. He also actively took part  in the "Parliamentarians Meet for Children' held in early August in New Delhi, where Members of Parliament were mobilised to discuss issues of children's rights and encourage fellow MPs to raise awareness on child sexual abuse in their respective constituencies.
Fawzia Koofi, Afghanistan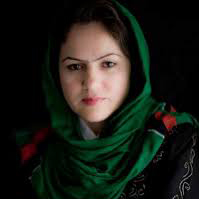 Fawzia Koofi a celebrated politician and women's rights advocate in Afghanistan continues promoting her belief in the potential of youth, especially in the potential of girls and has time and again remarked upon and visited in cases of violence against women in the country. She has time and again publicly voiced her concerns in media, on the elimination of gender based violence, ending child marriages, forced labour and modern slavery amongst girls and women, and promoting education amongst girls. She also contributed to global discussions on reports such as 'Afghanistan2020' by U.S Institute of Peace. As the Chairperson of Afghanistan's Women, Civil Society and Human Rights Commission Ms. Koofi recently presented the 'Parliament Concept Paper on Inclusion of Women in Peace Process' to the Peace Council and also to establish a Women's Peace Network in the country. In her presentation, Ms. Koofi talked about understanding perspectives of women and girls who have lost their families due to war, and encouraged women present in the meeting to urge the women of the country to leave the war frontlines and take part in the peace process. She is an avid supporter of holistic development of girls and thus has publicly supported incidences and initiatives aiming at girls' empowerment in the country such as the Granting of USA visa to School Girls' Robotic Team, Women Football Premier League among others.
Sushmita Dev, India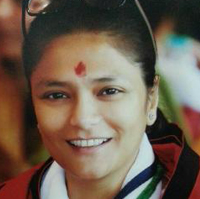 Ms. Sushmita Dev as an active Member of Parliament and women's rights advocate  from the state of Assam in India, which is also regarded as one of the hubs of child and women trafficking in the country, continues to fight for making sanitary napkins tax free in the country. As an active and vocal MP, she has repeatedly voiced her demand for getting Women's Reservation Bill in the Parliament and the State Legislative Assemblies for discussion and voiced her angst against incidences of  violence against women in the country. As the President of the Women's Congress, Ms. Dev has mobilised thousands of women across the nation through different public events in cities, town and villages and interacted with them on some of their most pressing concerns and is committed to creating more women leaders in the country. In the context, rise in reportings of child sexual abuse in schools and communities, Ms. Dev has also demanded for making schools 'safe' for children, especially girls so that such incidences do not hinder their education.
Mr. Md. Israfil Alam, Bangladesh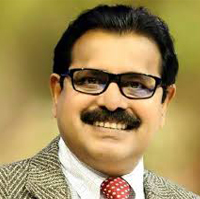 Mr. Md. Israfil Alam is a former trade unionist and an active member of the Parliamentary Standing Committee on Ministry of Labour and Employment in Bangladesh. As an advocate of the decent working rights for men and women, he continues to raise concerns over the working situations faced by young women in the formal and informal sector at various forums. Recently, speaking during a national consultation on migration and development, Mr. Alam revealed that many Bangladeshi men and women are sent/trafficked abroad, and recently sent to Bahrain without any confirmed employment and with high costs of visa processes. He further said that government, CSOs and the communities need to ensure 'safe and orderly migration' especially of women in light of achieving the Sustainable Development Goals. The meeting also revealed that female workers who consist of 27 per cent of the total migrants are often kept out of the labour law coverage in the destination countries, which thus needs a closer attention from the government. Due to influx of thousands of Rohingya refugees from Myanmar in Bangladesh, Mr. Alam has carried out several welfare measures to provide for the distressed Rohingya refugees, especially the women. In his constituency in Naogaon, Mr. Israfil has promoted quality education and given boost to sports in the schools. In his interactions with universities and other educational advocates, he has repeatedly mentioned the need of strengthening the higher education system for all children-girls and boys alike so that they can take advantage of employable opportunities in the future.
Fazilatun Nasa Bappy, Bangladesh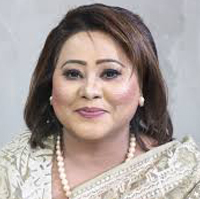 Ms. Fazilatun Bappy is an active member of the Parliament's Standing Committee on Ministry of Women and Children Affairs and also of the Sub-Committee on Ending Child Marriage in Bangladesh. As a strong advocate for women's rights in the country, she is also an influential voice in the Parliament and has brought many provisions in light for discussing women's issues in the Parliament and appointing women at various local, district, and parliamentary committee positions in the country. Continuing her approachable demeanour towards the people of the country, Ms.Bappy has conducted regular physical and virtual interactions with youth and adults, especially women of the country and also contributes to editorials and other reports on women's rights and other issues . Ms. Bappy has been sustaining her work on getting a law passed in the Parliament on ending forced and child marriages in the country and hopes that this bill will be passed soon. Recently she along with the State Minister of Women and Child Affairs of Bangladesh have undertaken several capacity building and awareness raising workshop for MPs and citizens on child carriage, birth and marriage registration. Mobilising support from more and more Members of Parliament on ending forced and child marriage is high on her agenda and she hopes the collective voice of the Parliamentarians can bring about the necessary change in the country
Saba Sadiq, Pakistan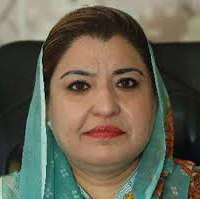 Ms. Saba Sadiq is a Member of Legislative Assembly  and the current Chairperson of the Child Protection & Welfare Bureau (CPWB) in Lahore, Pakistan. Ms. Sadiq is also a part of Special Committee on Gender Mainstreaming in the Parliament and is active on women and children's affairs. She has been an active campaigner of eliminating any instance of Members of Parliament using child domestic labourers and recently took in charge of a case where a child domestic labourer was tortured and murdered in Pakistan at the hands of an MP's   daughter.  In her capacity as the Chairperson of the CPWB, she has been looking closely at the mass child sexual abuse case held in Kasur, Pakistan, which was highlighted in media in early 2017 and is determined to bring justice to the hundreds of children that were abused in the village. Moreover under the supervision of Ms. Sadiq, the Rescue Teams of Child Protection & Welfare Bureau (CPWB) took 5394 run-away children in its custody, while 4829 children were handed over to their parents during the first nine months of 2017. She has been working to raise awareness amongst communities for using the Bureau's helpline number to trace missing children and also file complaints related to children's abuse and other violence against them.