The HERON01 is an exclusive collaboration between famed designer and artist Heron Preston and the 3D technology company Zellerfeld.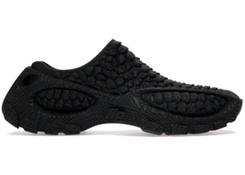 With the launch of this sneaker, which is designed with 3D technology and is 100% recyclable, this powerful beauty supported Global March Against Child Labour in the fight to support children engaged in child labour in supply chains.
The online campaign that encouraged people to participate continued for 4 days, starting from October 5, 2021.
People from 6 countries participated by submitting $10 just to enter in this lucky contest, without buying any product. That enabled people from the US, UK, Germany, Japan, Mainland China, and France to march with us for children who are forced into the child labour business.
During this thrilling campaign, a portion of all the submissions made by the participants were donated to Global March Against Child Labour.
We thank Zellerfeld, Heron Preston and StockX for their support and for this brilliant initiative.
We marched together!